Contact for Pioneer KRS Park Royal
Pre Launch offer
+91 9880112222 / +91 9731309520
sales@pioneerdeveloper.co.in
Download E-Brochure
.
Overview
Grow Royally.
Long after you have lived; what lives on is your legacy. A legacy built on dreams. Dreams like owing a home. A home that bears witness to who you are and who you want to grow up to be. A home that not only houses memorabilia, but a home that houses memories that befit royal living. A home that not only takes you back on a journey; but a home that embellishes your life with all that is futuristic. The legacy you would leave behind is the legacy you will live every single day at Park Royal.
Pioneer KRS Park Royal is all this and much more. Here is a noble invitation to grow royally.
Live Naturally.
At Pioneer KRS Park Royal we believe in stretching the imagination. We have stretched the concept of green living by about 72%. Giving you the liberty to live 100% eco-friendly. We have carved the concept of eco-living in every single unit of 400 houses that tower up to 10 floors in height. We have planted the bosque habitat to cover your life here with a canopy of envious ecosystem and regale you with an impressive impact of avenue of planting across the property.
Pioneer KRS Park Royal is all this and much more. We extend a royal invitation to live naturally.
Nurture Refreshingly.
Life at Pioneer KRS Park Royal can best be compared to a walk in the park. Because, it actually is a walk in the park. Conceived in the womb of Mother Nature, life here will deliver you an experience of a lifetime. All created to breathe in the goodness of nature, soak in the warmth of the sun, roll over the blades of cool and comforting grass and cherish the moments of sheer joy and laughter.
Pioneer KRS Park Royal is all this and much more. We welcome you nature refreshingly.
Experience Exclusivity.
A fashionably grand home completes every room. Furniture, upholstery, fixtures et al, give a touch of elegance and an experience and royal.  A home at Pioneer KRS Park Royal will exude your taste for perfection and trendy lifestyle. Because it's your life. Shouldn't it be your way?
Pioneer KRS Park Royal has much more. We roll out the red carpet for an exclusive experience.
Relate Sportingly.
What's royal living without a common area to play, network and socialize?  At Pioneer KRS Park Royal an exquisite and imposing club house built right at the heart of the property, promises to offer sports aficionados and fitness enthusiasts, facilities that are superior and classy.
Pioneer KRS Park Royal has all this and much more. Come, relate sportingly.
Enjoy Elegantly.
The difference maker among a host of facilities and features are the amenities that stand at your beck and call, as it were. If you wish to relax at the pool, we have a Jacuzzi to make it more soothing; if you wish to begin or end your day with a yoga session, we have a yoga deck; if you wish to lounge around, we have the idle setting, a skating rink and an amphitheater to add to.
Pioneer KRS Park Royal has all this and much more. Decide today, to enjoy elegantly.
Located Perfectly.
When it comes accessibility, convenience and availability. Pioneer KRS Park Royal ranks better than the rest, because it is nestled amidst a green cover. This impressive property on Mysore Road has Bangalore University and Global Village  Tech Park built on SEZ as neighbours. Do not just take our word for it. Take a tour and know first hand about the great location.
Yet, Pioneer KRS Park Royal offers much more. It's time you get located perfectly.
Choosing a home at Pioneer KRS Park Royal will not become the talk of your friend's circle. It will encircle your life with memories of having chosen to live a life that's surely a cut above the rest!. Because, Pioneer KRS Park Royal has much more than you can possibly imagine.
FEATURES
Grand entrance
Plaza with pergola as an entry feature to the clubhouse
Avenue tree planting
Bosque type planting
72% open area
Vaastu compliant
Special paving as safe pedestrian crossing
Water body with signature sculpture as focal point at entry
Group planting with shady deciduous trees
Floral walkway & water bodies
Common toilet in parking area
Forest area around the project
Strategically located
Quality construction
Excellent ventilation
Earthquake-resistant design
Exquisite landscaping
Structure
Seismic II Zone compliant RCC framed structure.
6″ solid concrete block masonry for external walls
4″ solid concrete block masonry for internal walls.
Elegant entrance-lobbies in Granite/Marble.
Plastering
All internal walls will be smoothly plastered with lime rendering.
Doors
Teak wood frame for main door, Sal wood frames for internal doors.
TST shutter for main door and masonite shutters for bedrooms.
Water proof flushed shutter for balconies and toilets.
Flooring
Windows
Aluminium 3 track window with mesh.
Kitchen
Black granite platform with steel sink.
2′ height wall tiles above platform.
Painting
Interior – Emulsion.
Exterior – Weather coat.
Toilet fittings & Accessories
Ceramic glazed tiles dado up to 7'height.
Jagur or equivalent CP fittings.
Hindware or equivalent Sanitary Fittings.
Electrical
Havels or equivalent make.
More
Main pool with toddler pool
Pool deck with umbrella seating and lounge chairs
Tennis court
Sewerage treatment
Plant Amphitheatre with stage and seating
Skating rink with informal seating all around
Sand pit for children's play area with informal seating
Banquet hall Visitor's car park
Generator backup for each flat (1kv)
High speed lifts
Guest rooms
Food court Department store
20,000Sft of Club house area
Ground +9 floors
Well equipped gymnasiums for ladies & gents
Party hall
Table tennis rooms
Gender specific steam & sauna room
Children's Play area
Half Basket Ball Court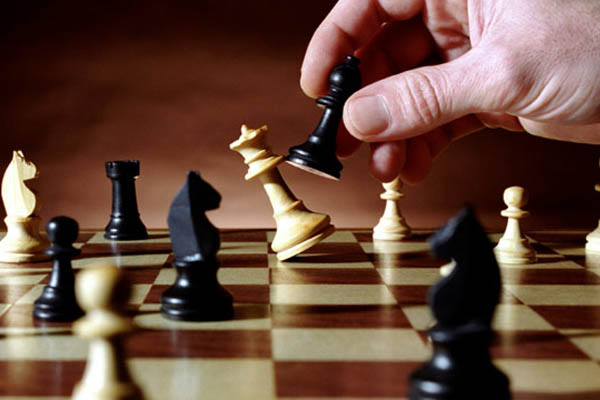 Chess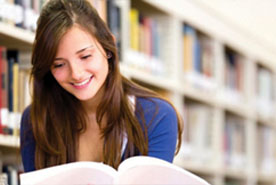 Library Facility